The COVID-19 pandemic is one of the most dangerous challenges this world has faced in our lifetime. It is above all a human crisis with severe health and socio-economic consequences.
Medical Professionals on the front lines are the most vulnerable we wish them the best guidance, training, equipment and concrete life-saving services as they fight the virus.
Let's Keep All Those Who Are On The Front Lines In Fighting This Pandemic In Our Prayers.Also We Must Continue To Pray For Those In Our Community and Around The World Who Have Been Affected.Please Pay Attention To All News From Your State And Local Medical Officials To Stay Safe and Healthy.
Together We Will Get Past This.

Cassaundra Peagler Managing Editor
BETCHA DIDN'T KNOW
Rumour Has It That Steve and The Folks At Music Access are Signing Everybody That Breathing
DSP Media Now Open In New Modern Studios 1030 West Main Ackerman Ms.
Congratulations Gregg A Smith Inducted Into The Dallas Songwriters Hall Of Fame.
If You haven't Been service With The New Peggy Blue and Certified Slim Contact prettypete2@gmail.com
I If there is news that you would like to submit please feel free to contact me.
800-378-8141 extension 3
E-Mail CC

RADIO COMMUNITY NEWS
.................................................................................................
REVOLT Media & TV Names Detavio Samuels COO
REVOLT MEDIA & TV has tapped DETAVIO SAMUELS for COO duties. Most recently he was URBAN ONE's Division Pres. for iONE DIGITAL & ONE SOLUTION.
SAMUELS told ALL ACCESS, "Hip-Hop culture drives mainstream culture in every way you can imagine including music, fashion, dance, art and beyond. Its unique power to inform, unify and mobilize under the common languages of humanity and revolution is unmatched,


Skip Marley Becomes the First Jamaica to Hold the Top Spot On Billboard's Adult R&B Chart

As Jamaica continues to celebrate the 75th anniversary of the birth of reggae icon Bob Marley, his legacy, Skip Marley became the first Jamaican-born artist to hold the top spot on Billboard's Adult R&B Chart.
His hit single, Slow Down featuring American rhythm and blues singer HER, went number one on the Adult R&B Songs Chart last week.
Island Records President/CEO Darcus Beese stated, "Skip not only continues to build on the success of the Marley legacy but has carved out a unique lane for himself in this business. As the first Jamaican artist to reach #1 on the Adult R&B Songs chart, his Island Records family couldn't be prouder."
The song has some 12 million views on Youtube and almost 50 million global streams. Skip Marley also became the first Jamaican-born lead artist inside the Top 15 on the Billboard R&B/Hip-Hop Airplay chart in nearly a decade and a half (since Sean Paul and Keyshia Cole in 2006, "When You Gonna Give it Up to Me").
The success of "Slow Down" underpins Jamaica's continuing 75th-anniversary celebration of the birth and life of music legend Bob Marley, Skip's grandfather.

BET Awards '20: 5 Reasons To Tune In For Black Music's Biggest Night
A
IT'S THE ULTIMATE VIRTUAL BLACK ENTERTAINMENT EXPERIENCE
You're a regular at Club Quarantine (Shout out to
D-Nice
!) where you've "rubbed shoulders" with
Michelle Obama
,
Rihanna
,
Tiffany Haddish
,
Diddy
, and other Black celebs as you sweat it out on the dance/livingroom floor. You've also attended some Verzuz events.
Jill Scott
and
Erykah Bad
u made you want to burn some incense and that was so kind of you to try to help out
Teddy Riley
when he had some technical difficulties as
Babyface
patiently waited. You're an old hand at virtual concerts and clubs, so it only makes sense to top it all off with a virtual awards ceremony. You already know the virtual after parties are going to be lit and you're invited!
MORE HERE

LARRY J's "MYPLACE" PLAYLIST

THURSDAY'S 10am. Till 12 noon

90.1 fm. K.K.F.I. KANSAS CITY MO.

ON LINE @ (KKFI.ORG)

5 - 27 - 2020
"MY GOSPEL PICK OF THE WEEK"
SAM MIGHTY - JESUS GOT THE BLUES
&

THE BONNER BROTHERS - HERE I AM
O.B. - BUCHANA - I'M ROWDY ROWDY

SIMEO /CARL MARSHALL - KA DUNK KA DUNK

MS JODY - DOIN' THE ELCETRIC SLIDE

CARL MARSHALL/RUE DAVIS - GOOD LOVIN' TESTIMONY

WILLIE CLAYTON - ROCK AND HOLD ON

CARL SIMS - STEP TO THE LEFT

SONNY MACK - MACK THE BLUES MAN

BILLY D. DAVIS - STANDING UP AGAIN

SIR CHARLES JONES - FRIDAY

BOB STEELE - GIRL'S GOT IT GOIN' ON

JAYE HAMMER - SHUCKIN' AND JIVIN'

JOSS STONE - 1-2-3-4-5-6-7 COUNT THE DAYS

TRUDY LYNN - SINCE I FOUND YOU

ETTA JAMES - INNER CITY BLUES

VICK ALLEN - WHEN YOU PACK YOUR BAGS

BILLY RAY CHARLES - NUSERY RHYMES

BIG ROBB - PLAY ME SOME BLUES # 5

BARBARA CARR - THE BEST OF

THE STEELERS - FLAME REMAIN

JOHNNIE TAYLOR - TAKE ME TO MARDI GRAS
"THIS WEEK ON SPOTLIGHT BLUES"


PONANNY - DIET SODA BLUES
JESSE JAMES - CHEATIN IN THE NEXT ROOM

&


KKFI CLASSIC OLDIES - SMOKEY ROBINSON - TRACK OF MY TEARS


OUR ELECTRIFYING MOJO SERIES CONTINUES THIS WEEK
Live tracker: How many coronavirus cases have been reported in each U.S. state?

Corona Virus Alert by BOBI WINE & NUBIAN LI Ugandan Music 2020 HD
Black Woman Founder of Streaming Service Launches Live 24-Hour Movie Channel

May 27, 2020
Black Woman Founder of Streaming Service Launches Live 24-Hour Movie Channel
DeShuna Spencer, founder and CEO of
KweliTV
, one of the first Black woman-owned digital networks that celebrates Black stories and culture from the US and across the globe, has expanded her distribution by launching a 24-hour movie channel.
KweliTV allows viewers to discover and enjoy Black-curated indie films, documentaries, web series, kids programming, news and live experiences from around the world - North America, Africa, Latin America, Europe and the Caribbean.
98% of the platform's films have been official selections at film festivals and more than 65% are award-winning. Even more, it provides more than 300 indie filmmakers of color across the globe a space to showcase and make money off of their content.

TikTok is taking over the world.





Like it or not, the app is one of the most popular social media platforms available and thanks to its appeal - brands, artists, record labels and influencers are working around the clock to utilise the platform to boost their popularity and their profits.





Users spend an average of 52 minutes a day on the Tik Tok app - just 1 minute shy of the average time spent on Instagram - another app where music is prevalent in the form of challenges.





A quick look at the trending chart on the app will show you what tracks are most popular on TikTok and every week, the TikTok chart tends to reflect that of the UK Top 40.

somehow gotten swept up in this cult-like mystification of Johnson. His records were predominately sold to the baby-boomer generation in Europe and the US. It's one thing to market a record to otherwise sensible people by hyping a folk-legend, but it's another to take the quantum leap to fathom that people actually buy into this Faustian story.


Blues Beat: Virtual music keeps flowing around the state

As states begin the task of re-opening, the blues world has a sense of optimism. Hopefully, gigs scheduled for August and September will happen, but until then, the virtual world brings in all styles of music from around the country.
The Briggs Farm Blues Festival presents its next virtual concert at 8 p.m. Saturday with Vanessa Collier, a multi-talented musician who feels like family to Briggs fans. She always brings a pulsating, driving intensity that simply can't be replicated, along with a sincere love and appreciation for her fans. We can't get enough of her on The Farm. Join Collier for an intimate evening from her home in Pennsylvania, where she delivers a rare solo show, sharing her talents, singing and playing piano, guitar, and of course saxophone, for the Briggs Farm Family
.

TV One Presents Black Music Month Documentary 'The Beat Don't Stop' (VIDEO)
TV One celebrates Black Music Month with the debut of its original documentary,
THE BEAT DON'T STOP
, airing on Sunday, June 21 at 8 P.M. ET/7C, followed by an encore presentation at 10 P.M. ET/9C. The long-awaited documentary was a year in the making and highlights the history and legacy of Go-go music. It features trailblazers, legends and stars who have championed the sound throughout the decades. The film also delves into the evolution of the Go-go culture, celebrating the legacy of the Godfather of Go-go music, Chuck Brown, and the pivotal role Radio One played as the original broadcast platform for the music genre. Additionally, it examines the passion that fueled social movements, including the internationally recognized
Don't Mute DC
, which emphasized the music's power and influence amid a rapidly changing cultural landscape.

Brian Keith Taylor AKA P2K Da Diddy is a native of Shreveport Louisiana has been in the Music Business for over 20 years . In 2017 he decided to change his style and become a Southern Soul Artist he then released his first single titled "Boom Boom Room."
He feels that his style and creativity are what set him apart , he is also a host a DJ and a MC.

CLICK POSTER TO HEAR JEFF FLOYD
Jacksonville, FL, native
Jeff Floyd
(born October 1965) is a throwback Southern soul singer who conjures up images and the aural extremities of the genre's best purveyors, notably
Otis Clay
and
Bobby Womack
. His music evokes emotions and feelings that linger long after the song has ended. A start in his church's choir piqued
Floyd
's interest in music to the point of becoming proficient on many instruments, which helped tremendously in his songwriting, with his baby being the bass guitar.
Floyd
's mastery of instruments made him an employable commodity who has performed behind some of the industry's giants on the road. He recorded for
William Bell
's Wilbe Records, but cut an album prior to that association entitled Changing Times, originally issued on his Jeff Floyd Music, and reissued on Japan's P-Vine Records in 1993.
Floyd
headlined a concert with
Trudy Lynn
, and the Total Package Band at the Narni Black Festival in Italy, October of 2000. And he played regularly during the '90s with his crew, Jazz Jeff Floyd and the Sweat Band at the Contemporary Jazz Lounge in downtown Jacksonville, as well as performing opening-act duties for many of the major urban artists that rolled into Jacksonville, including a two-day concert with
the Temptations
at a Mother's Day show at Metropolitan Park

.

I
n 1999, AIR took full advantage of the collective musical talent at Red Budd by releasing a two-disc set called A Live Reunion. The 25-song project, recorded on CD and DVD at OIC Auditorium in Rocky Mount in March 1998, featured F.C. and Company (Deborah, Wanda and Lisa Barnes), Luther Barnes and the Sunset Jubilaires and the Red Budd Gospel Choir on fan favorites such as When It Rains, It Pours and Rough Side of the Mountain. The positive response that the project received inspired AIR to release a follow-up in 2008, The Barnes Family Reunion II. Also packaged as a two-CD collection with DVD accompaniment, the second collaboration featured more individual and collective contributions of F.C. (now a Bishop), Luther and the Sunset Jubilaires, Melvin and Martha Barnes, Deborah Barnes and Mark Greene and Family. It produced the Luther Barnes and Sunset Jubilaires single I'll Make It Someday. Old Revival Medley, led by Luther and Deborah, was a delightful nine-minute tour de force that represented the family's old-school church vibe at its finest.
MORE HERE

Chef Bryant Terry Makes Citrus Collards With Raisins

Shopping for Food During the COVID-19 Pandemic - Information for Consumers

S
As grocery shopping remains a necessity during this pandemic, many people have questions about how to shop safely. We want to reassure consumers that there is currently no evidence of human or animal food or food packaging being associated with transmission of the coronavirus that causes COVID-19. This particular coronavirus causes respiratory illness and is spread from person-to-person, unlike foodborne gastrointestinal or GI viruses, such as norovirus and hepatitis A that often make people ill through contaminated food

. MORE HERE

All Blues presents a virtual event with
Stephanie Anne Johnson


All Blues presents a free, live streamed event with blues/roots singer/songwriter
Stephanie Anne Johnson
on Friday, June 5, at 7 p.m., hosted by John Kessler.
John will chat with Stephanie, she'll play a few tunes and take your questions. RSVP
here
to watch and join the conversation on Zoom, or stream on Facebook.
A singer's talent is complete when they can bring a crowded dive bar to a collective hush and also get one of the biggest audiences on the planet to a collective standing ovation. Stephanie Anne Johnson is that special singer.
The front person for the Tacoma-based band, The Hidogs, has developed a unique singing and songwriting style that draws on blues, soul and country. She came to national attention as a finalist on the immensely popular NBC television series, The Voice.
More Here
ADVERTISE ALONG OUR NETWORK

Our Standard Promotion Is A 13 Week Multi Platform Promotion.

We Send your Promotional Blast To All 8000 Member Opt In Contact List.
We Service Our 1300 Member DJ Pool With Your Product
We Construct A Multi Media email Blast To Be Distributed Along Our Twitter Network
Your Promotion Is Also Shared To 15 Music Oriented Facebook Groups.
More Information About Us:
We have expanded Our Product line To Include The Southern Soul Video Network .
Our Syndicated Radio Show The Blues Buffet Can Now Be Heard Weekly On 25 Terrestrial Radio Stations Across The Country and World Wide On 12 Digital Platforms.
Our Music Chart The Southern Soul Top 20 Countdown reflects What's Hot In The Market As well As Along Our Network
Our Southern Soul Blues Social Network The Boogie Report Which has Over 2000 Members Is The Only Social Network Dedicated To Southern Soul Blue Music.
Contact Us Today And we Will get Your Music to the World Tomorrow
1-800-3788141 Ext 6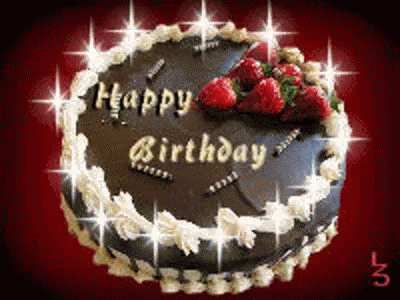 Becky Sigler
May 15th,

Charles Coates
May 15th,

Nellie Travis
May 15th,

Ken R Tippens
May 16th,

Donna Lynne
May 17th,

Dionne Spain
May 18th,

Eddie QT Taylor
May 18th,

Brenda Goldsmith
May 20th,

Curtis Carter
May 20th,

Glenn B. Winston
May 22nd,

Ken Reid
May 22nd,

Lamont Renzo Bracy
May 24th,

Barbara Perez
May 25th,

David e Johnson
May 25th

Crystal F Bridges
May 25th,

Christine Steward
May 26th,

La'Keisha-"The Bad Girl of Southern Soul" Burks
May 27th,

Tom Davis
May 28th,

Darryl Thompson
May 31st,
----------------------------
JMA's Goes Virtual